Welcome!
My goal is to help you uncover your true potential and to lead a life that is worth honoring.  While we can't change the past, we can work together to better understand and improve your current life situation.  By applying integrative therapeutic approaches and techniques that address the mind, body and soul, we will bring long-standing behavior patterns and/or negative perceptions to light to determine what may be holding you back from experiencing a more fulfilling and meaningful life.
Your visions will become clear only when you can look into your own heart.  Who looks outside, dreams; who looks inside, awakes.

C.G. Jung
There is no life without growth or change!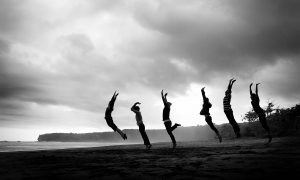 If you're looking to be the best version of yourself, for extra support and guidance through a challenging situation, or if you're just ready to move in a new direction in your life, then I look forward to working with you!